Breakfast isn't just the most important meal of the day, it's also one of the tastiest. And no one knows how to do an early morning meal quite like the people of Nashville. The South is arguably one of the best places in the entire world for food and certainly comfort food.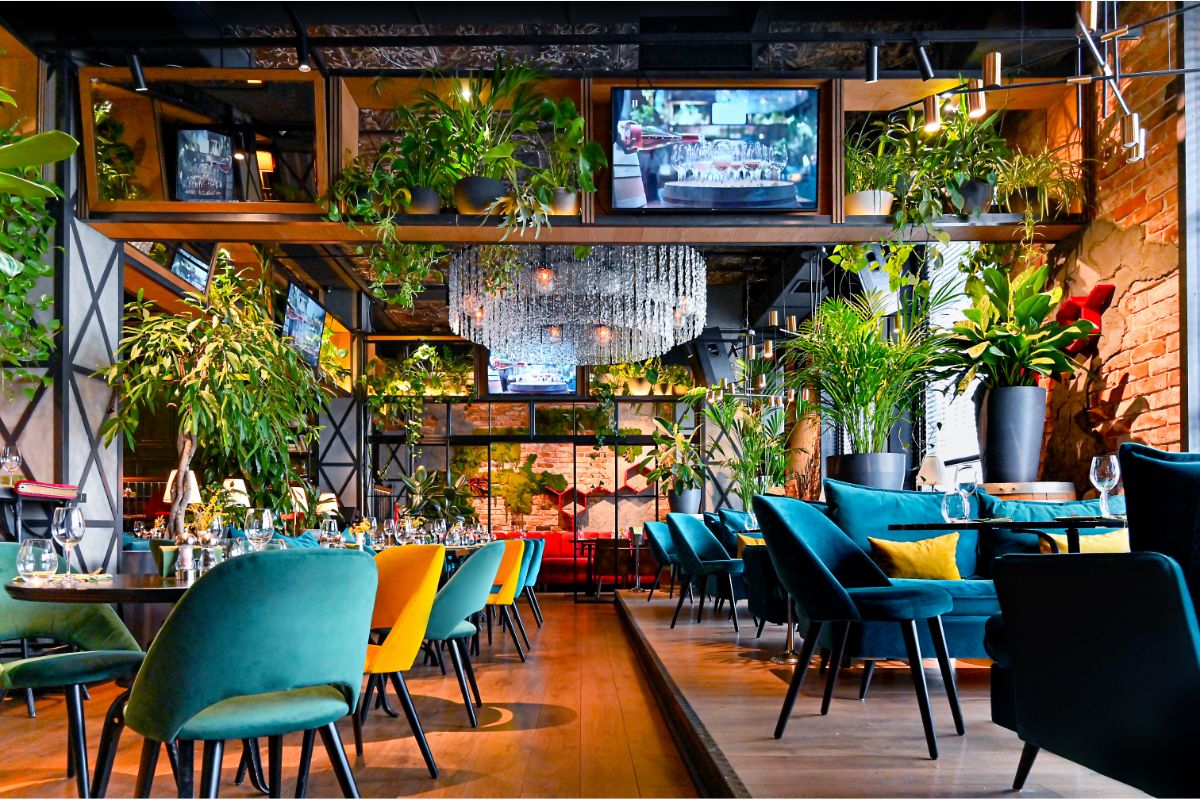 There's something about those big hearty breakfast plates that leave you filled to the brim that people just can't get enough of. From chicken and waffles to biscuits, grits, and country ham, there are all sorts to try.
And don't forget your classic breakfast options like fluffy eggs, sizzling greasy bacon, or perfectly pillowy pancakes. Nashville offers it all.
So whether you're looking to cure the Monday blues or fancy a weekend treat, it's time to rise and shine for these amazing breakfast options.
20 Best Breakfast Places In Nashville
1828 4th Ave N, Nashville, TN 37208 – (615) 242-8118
Big Al, also known as Alfonso Anderson, has become quite the local legend for his amazing grub. You'll find the deli tucked away in the Salemtown neighborhood, open Tuesday through Saturday. On weekdays you can fill your bellies from as early as 7 am while it's a later 9 am start on a Saturday.
There's no end to the delicious delights sold in the deli. Pancakes, French Toast, Biscuits, you name it. However, the Bowser biscuit sandwich is an absolute must-try with fillings of sausage, bacon, egg, and cheese.
805 Gallatin Ave, Nashville, TN 37206 – (615) 228-4504
Don't be deceived by its outside appearance, this little spot produces big flavor. And as you may have guessed from the name, they produce some of the very best biscuits around.
All early birds rejoice as you can be served food from as early as 6.30 am and it even has a drive-thru so getting your breakfast bite before work has never been easier. Just keep in mind that it's closed on Tuesdays and Wednesdays.
And biscuits aren't the only thing on the menu. All the breakfast staples such as French Toast and pancakes are available. And you have to try their fill-your-own omelets – they're delicious.
1235 6th Ave N, Nashville, TN 37208 – (615) 248-4747
Monell's has been a staple in Germantown for a long time now, and it's a local favorite. Situated in a stunning Victorian-style house Monell serves its diners an all-you-can-eat breakfast from 8 am seven days a week.
You can be sure that you'll leave Monell's with a busting belly.
And there are so many delicious options to choose from; eggs, bacon, sausage, biscuits and gravy, country ham, grits, fried chicken, and more!
901 Woodland St, Nashville, TN 37206 – (615) 922-4934
While the Joyland Restaurant is probably renowned for its huge burgers, buckets of crunchy fried chicken, and thick and creamy milkshakes, it does have more to offer than just its lunchtime menu.
I can promise you that the breakfasts are just as joyous. The fluffy biscuits are definitely a wonder to behold, and you can top them with pretty much anything you'd like such as sausage and bacon, though fried chicken is my go-to option.
And then the overstuffed breakfast burritos (see also: How To Fold A Burrito)are the perfect option for the ravenous. You can start stuffing your face here from as early as 8 am on the weekdays and 9 am on the weekends.
805 Woodland St #300, Nashville, TN 37206 – (615) 678-4592
As much as we might love to leisurely nibble at breakfast in the morning, for most of us, there often isn't the time. If you're a serial snoozer when those alarms go off, a grab-and-go counter service bakery is probably your best option – enter Yeast Nashville.
Open from as early as 7 am, you'll be able to run in and bag yourself a delicious on-the-go breakfast such as the super tender Czech-style sweet kolaches that are topped with buttercream and sprinkles. Or alternatively, try the Tex-Czech-style savory kolaches that are filled with a heartwarming sausage and cheese mixture.
700 Fatherland St, Nashville, TN 37206 – (615) 770
Arguably one of the favorite spots on the Eastside, this petite little cafe serves up some of the best grub around, 7 days a week from 8 am to 2 pm.
However, it's worth noting now that there are limited sidewalk tables and this place fills up fast. If you're coming on the weekend, expect fairly long wait times for food. But don't be discouraged, the food is certainly worth the wait.
The three-egg omelets with their signature homemade fries make for the perfect brunch, (see also: What Time Is Brunch?)and the hot-chicken biscuits are mouthwatering too. However, the main event has to be the stuffed French toast pancakes.
937 Locklayer St, Nashville, TN 37208 – (615) 780-9900
Soul food and the South go hand in hand, and while the Silver Sands Cafe definitely leans more towards a no-frills lunchtime option, their breakfasts are also some of the best food around.
And for those who are up and at 'em from the earlier hours of the morning, you'll be pleased to know that you can get your hands on grub from as early as 6.30 am Tuesday through Friday.
And you'll have all those classic breakfast options, ham, biscuit sandwiches, and huge pancake stacks.
33 Peabody St, Nashville, TN 37210 – (615) 751-8111
If you're looking for a perfectly pretty setting to tuck into your morning meal, then Pinewood Social is the place to be.
Found in the historic Trolley Barns, expect to find a stylish and super fun bowling alley along with big booths that you can sink straight into.
And then once you settle back to your senses, expect to have your mind blown a second time as you start to scan the menu.
From challah French toasted, to breakfast tacos with guajillo braised pork, to bruleed grapefruit, there's no end to delicious delights. And you can wash it all down with their amazing crema coffee.
316 11th Ave S, Nashville, TN 37203 – (615) 490-9584
Previously a popular food truck, Biscuit Love Gulch has transformed and upgraded itself into one of the most popular breakfast spots in the whole town. In fact, it's become so popular they've had to branch out to other areas to help alleviate the heavy footfall.
You can pretty much expect crowds at the restaurant regardless of when you go, but it does tend to be a little quieter during the week. However, be prepared for a very difficult decision when it comes to ordering.
Will it be the East Nasty Biscuit Sandwich (crispy deep-fried chicken, melted cheddar cheese, and sausage gravy) or their famous Bonuts (a fried biscuit/doughnut filled with lemon mascarpone and berry compote?)
606 8th Ave S Store 400, Nashville, TN 37203 – (615) 964-7700
Dreaming of traveling the world? Wishing you were on the warm beaches of Australia? Then this themed Aussie cafe will give you all the vibes you need.
It has a bright and beachy interior with tons of sunny murals hanging on the walls that will easily and effortlessly transport you down under.
Open from 8 am each morning, help yourself to some delicious breakfast options. Buckwheat banana bread, brassica salad with charred broccolini, brussel sprouts, and hummus, and smashed avocado on toast are just a few of the choices available.
1796 21st Ave S, Nashville, TN 37212 – (615) 383-9333
Pancake Pantry has been an iconic breakfast bar since 1961 and its popularity doesn't look close to being diminished anytime soon. And after trying some of the pancakes on the menu it's really not hard to see why.
Now, you'll have to battle your way through long lines and many tourists, but it'll be all worthwhile once you sink your teeth into candied bacon and buttermilk pancakes that are filled to the brim with chocolate chips, pecans, blueberries, or whatever other fillings you can think of!
If you're less bothered about visiting the original Pancake Pantry, you may be able to cut out some of the wait time by visiting the expansion in the downtown hotel Hyatt Centric Nashville.
2011 Belmont Blvd, Nashville, TN 37212 – (615) 928-7276
When cravings call, they're pretty hard to ignore. And if you're fancying a New York-style bagel then the only acceptable choice is Proper Bagel.
These fresh bagels are unlike anything else you've ever tried. And while you're there you can also treat yourself to a selection of baked goods too.
Proper Bagel opens at 8 am but it may be worth getting there a little early if you want to avoid the massive queues as everyone waits for these brilliant bagels.
2407 12th Ave S, Nashville, TN 37204 – (615) 465-8300
You'll need either one heck of an appetite or a few friends to help you out if you're ordering any pastries from The Butter Milk Ranch.
This modern cafe makes some mighty large snacks such as a Cinnamon Toast Crunch cookie that is easily the size of a dinner plate!
The counter also homes many delicious treats such as peanut butter cup croissants and cream-filled cookie sandwiches.
You can also order a sit-down breakfast in the cafe and tuck into several delicious meals such as a soft scramble topped with trout roe or a delicious croissant Benedict.
The cafe is open from 8 am Wednesday through to Sunday, but expect long queues on the weekends.
2806 Columbine PI, Nashville, TN 37204 – (615) 942-6465
If a traditional breakfast is what you're after, you can be sure that The Nashville Jam Co will deliver. Open from 8 am each morning, this simple cafe will offer you pretty much all of your favorite morning munchies.
Here are a few of our favorites. Of course, the bronut, a biscuit-doughnut hybrid that is deep-fried, filled with creamy cheesecake, and smothered in blueberry compote, takes first place.
Though the PB&J Chicken Biscuit is another great choice. Just don't be caught out, the P stands for pimento cheese, and the B is bacon. The J is still jam but it's tomato jam. And finally, the fried green tomato wrap is easily devourable too.
8400 Tn-100, Nashville, TN 37221 – (615) 646-9700
The cafe may be loveless, but there's plenty of TLC that goes into these amazing meals. Now, this cafe has attracted people from all over, everyone desperate to tuck into that country cooking in a charming setting.
Open from 8 am during the week, and 7 am on Saturdays, you'll want to ensure that you sink your teeth into their famous biscuit sampler platter.
That way you get a little bit of everything. Plus, you can also choose four highlights to go with them including delicious options such as crispy fried chicken or melt-in-the-mouth pulled pork.
2105 Elliston Place, Nashville, TN 37203 – (615) 219-2704
Breakfast is too delicious to be reserved for only part of the day. Thankfully, Elliston Place Soda Shop recognizes this and serves their breakfasts all day long! Yay. So from 7.30 am – 8.30 pm, you can get your breakfast fix – except from on Sundays, when the shop is shut.
You'll have the choice of tons of delicious breakfast bites, from eggs to pancakes, french toast to ham, and fried bologna to biscuits.
They cook up pretty much everything. And it would be criminal to visit Elliston Place Soda Shop without purchasing one of their iconic floats or milkshakes to wash the food down with.
201 8th Ave S, Nashville, TN 37203 – (615) 291 8600
Found on the ground level of the JW Marriott Nashville, is the fantastic restaurant which is the Stompin' Grounds. Here you'll find tons of delicious breakfast options served every day from 6.30 am.
This is the perfect option for a quick morning breakfast, brunch with friends, or even breakfast business meetings. And the food is absolutely phenomenal. Be sure to try their famous buttermilk pancakes or the Broadway Scramble!
105 3rd Ave. S, Nashville, TB 37201 – TCGuestservice@tcrestgroup.com
This legendary cafe is known for its tribute to several Sun Records' legendary artists. The theme of the diner is so unique and provides the perfect vibes for your breakfast bites.
And the menu is just as iconic as the artists it pays homage to. From options such as short rib hash, donut breakfast sandwiches, breakfast tacos, and breakfast burgers, you won't fall short of delicious options to choose from.
In fact, there's almost too much choice. Good luck whittling it down to just one item on this unique and interesting menu.
500 Church St, Nashville, TN 37219 – (615) 770-2772
Everyone knows Puckett's serves some of the best day-time bbq (see also: Best BBQ In Memphis)meals around. Its slow-smoked authentic BBQ is pretty famous. But not as many people are aware of the amazing breakfast options that they have to offer.
They offer a selection of breakfast skillets that sample some of the best Southern classics.
You can't go wrong with The Southern Breakfast Platter which offers the choice of crunchy and crispy fried chicken, grilled chicken, or country ham alongside two eggs cooked to order, home fries, and a biscuit complete with white pepper gravy.
Or for those with a sweeter tooth The King's French Toast – thick French toast that is layered with peanut butter-cream cheese fluff and then topped with powdered sugar, whipped cream, and fresh bananas.
214 11th Ave S, Nashville, TN 37203 – (615) 712-7466
Located centrally in the Gulch, you can pretty much expect Milk & Honey to always be busy. This popular spot is loved by tourists and locals alike, and it is often visited both weekdays and weekends.
But don't worry, serving delicious breakfast options from 6 am to 3 pm you can be sure that you'll still get your chance to sample their amazing menu.
There are tons of options, from bakery bits to breakfast items, to bigger brunch meals served with fresh berries or home fries!
The Mushroom & Ricotta Toast, with scrambled eggs, whipped ricotta, tomato jam, goat gouda, roasted mushrooms, and thyme is definitely worth a try as is the Hot Mess, an open-faced buttermilk biscuit, hot pepper jam, bacon, avocado, pickled red onion, chipotle crema, pepper jack cheese, cilantro, and a sunny side up egg.
Final Thoughts
As you can see from this article, no one does breakfast and brunch quite like the South. And when it comes to belly-busting breakfasts that are packed full of delicious flavor, you need to look no further than Nashville.
Whether you're looking for biscuit sandwiches, breakfast burgers, or burritos, or prefer something much sweeter such as french toast or perfect pancake stacks, you can be sure that you'll find it here.
The real question is, of all these 20 restaurants and cafes, which will you try first?
Latest posts by Kaitlyn James
(see all)