Brunch is one of our favorite pastimes. You just can't beat brunch. Whether you prefer to have brunch at home, or to go out with your friends and enjoy a social gathering over some delicious food, brunch is always a good idea!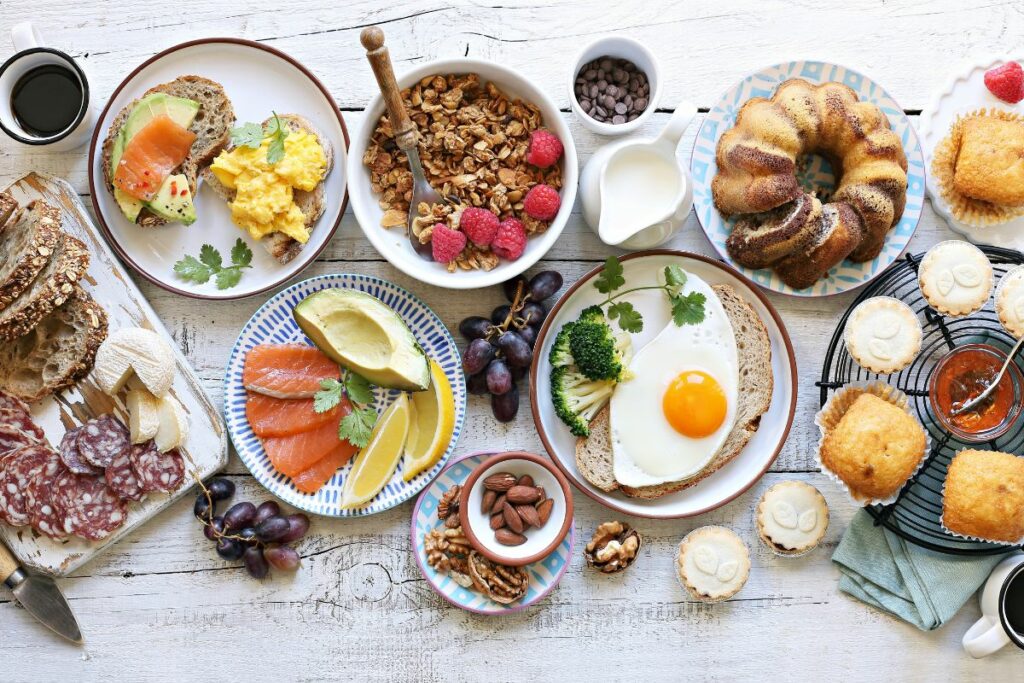 If you're unsure exactly what brunch is, what time you're supposed to eat 'brunch' and which foods make the perfect brunch, then we can answer all of your queries in this handy guide!
What Is Brunch?
Brunch is the term used to describe the meal you have that is a combination of breakfast and lunch- hence- 'brunch'! This meal can combine both breakfast and lunch foods.
Your brunch can be whatever you like, whether you prefer more lunch style foods in the morning, or you want to have breakfast later in the day rather than the morning, you can have a brunch instead!
Brunch is now a common choice on restaurant and cafe menus around the world. Some establishments even offer boozy brunches, where you can have mimosas or other beverages with your food as part of a fun promotion or deal.
Brunch has become increasingly popular over the years, with many people opting not to eat as soon as they wake in the morning, and having brunch a little later in the day. This begs the question, what time are you supposed to eat brunch?
What Time Is Brunch?
Brunch is a combination of breakfast (see also: Best Breakfast In Nashville)and lunch, so you can either eat it earlier in the day or later on in the afternoon. That being said, brunch is typically eaten around late morning to early afternoon.
Most people would argue that brunch is best eaten and served between 10 am and 1:30 pm. Some people often ask if past 1pm is too late to eat brunch, but this isn't the case.
Especially on weekends, the rules around brunch can change slightly. You may start your day a little bit later, so brunch can typically be enjoyed between the hours of 11 am and 4pm if you want to have a later brunch.
Some cafes, restaurants and other establishments may even serve brunch as late as 2pm or even up to 8pm if it is a boozy brunch so that you can enjoy alcoholic (see also: What Is Moonshine?)beverages with your breakfast/lunch style meal.
Why Is Brunch The Best Meal?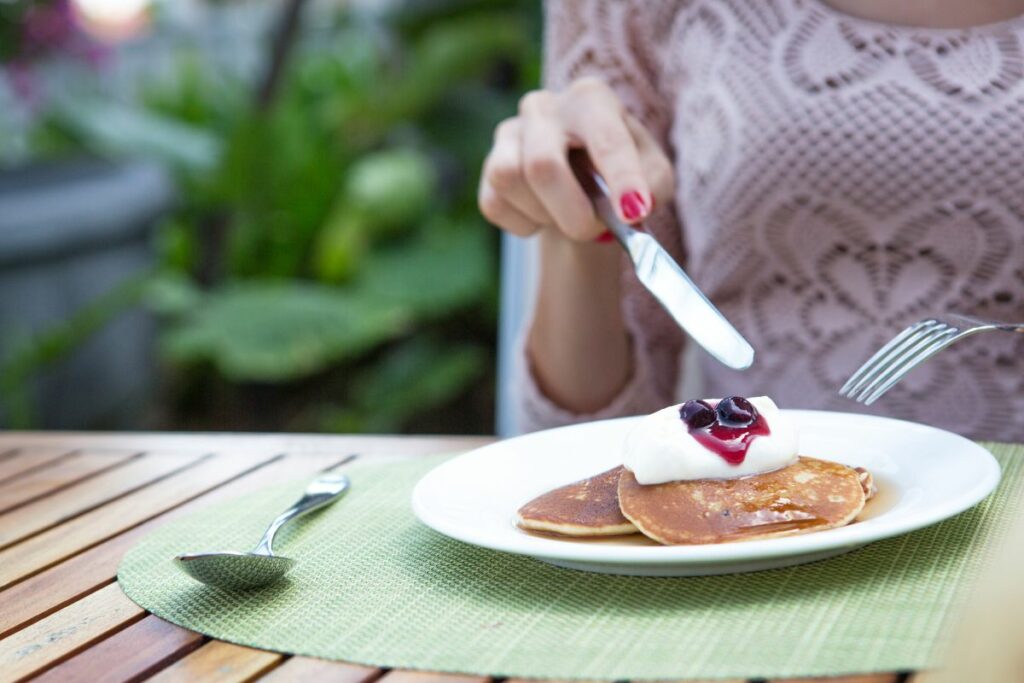 Let's face it, breakfast food is some of the best food. So, why do we restrict ourselves to only eating breakfast foods in the morning? No one is going to stop you from eating breakfast food in the afternoon, or even the evening.
Likewise, if you prefer lunch food like sandwiches and burgers, then you can have them for breakfast instead. Be a rule breaker!
Brunch is the best meal because you can make it into anything you want. If you're having pancakes past midday, then it is brunch, and if you're having a sandwich before midday then you could also call it your brunch. It's entirely up to you what you eat.
Brunch is also a firm favorite among many because it's a great social event. Not everyone wants to gather with friends and family early in the morning for breakfast, so you can go for brunch instead between the hours of 11 am and 4 pm.
Brunch is far more relaxed and laid back than having breakfast. You can choose whatever you want for your meal, whether you prefer breakfast dishes or lunch style dishes.
The beauty of it is that if you are going to eat with a friend, and they would rather have breakfast, and you would rather have lunch, you can both have what you want, and start your day the right way!
You can also share a brunch over a coffee, and catch up with loved ones, or have a few mimosas and inject some life into your brunch date!
What Can You Have For Brunch?
You can truly have whatever you want for brunch at this point in the day, or it wouldn't be brunch! If you're having breakfast food in the morning, then it's simply breakfast. However, we do have some brunch favorite recommendations.
For brunch, you have two choices. You can either go for more breakfast ingredients such as eggs, bacon, sausages, toasted bread, (see also: What Are Sweetbreads? )pancakes, waffles and more, or you can choose lunch ingredients like sandwiches, bagels, burgers, pizza, or even fries.
Some of the most popular brunch options are eggs benedict, omelets, acai bowls, french toast, pancake stacks, breakfast burritos, (see also: How To Fold A Burrito)breakfast burgers, steak and eggs, fried chicken and waffles, or even a simple avocado toast.
You can also have toasted sandwiches or paninis (see also: Best 21 Panini Recipes That Will Make Your Mouth Water)such as a croque monsieur, monte cristo, reuben sandwiches, or a toasted bagel with your favorite fillings. You can also have non-bread based dishes such as fresh fruits and salad bowls.
When it comes to brunch, you will have far more options available. You can most likely customize your brunch, especially if dining out.
For instance, if you choose a simple avocado toast, then you can add ingredients like bacon, eggs, or haloumi to make it more filling as a brunch option.
Final Thoughts
To summarize, brunch is a combination of breakfast and lunch, served between the hours of 10 am and about 1pm. However, you can even get brunch at restaurants and cafes between 11 am and 4pm on weekends, or even later if opting for a boozy brunch!
Brunch is probably one of our favorite meals! It's so customizable, and you can opt for breakfast or lunch food items to satisfy every craving.
Whether you prefer getting up later in the day, or skipping breakfast in the morning and heading straight for brunch, this meal is perfect for everyone.
Latest posts by Kaitlyn James
(see all)