It's probably fair to assume that we all know something about Prosecco. Whether it be something as simple as knowing that it's an alcoholic beverage or knowing where it comes from, we've all heard about Prosecco before.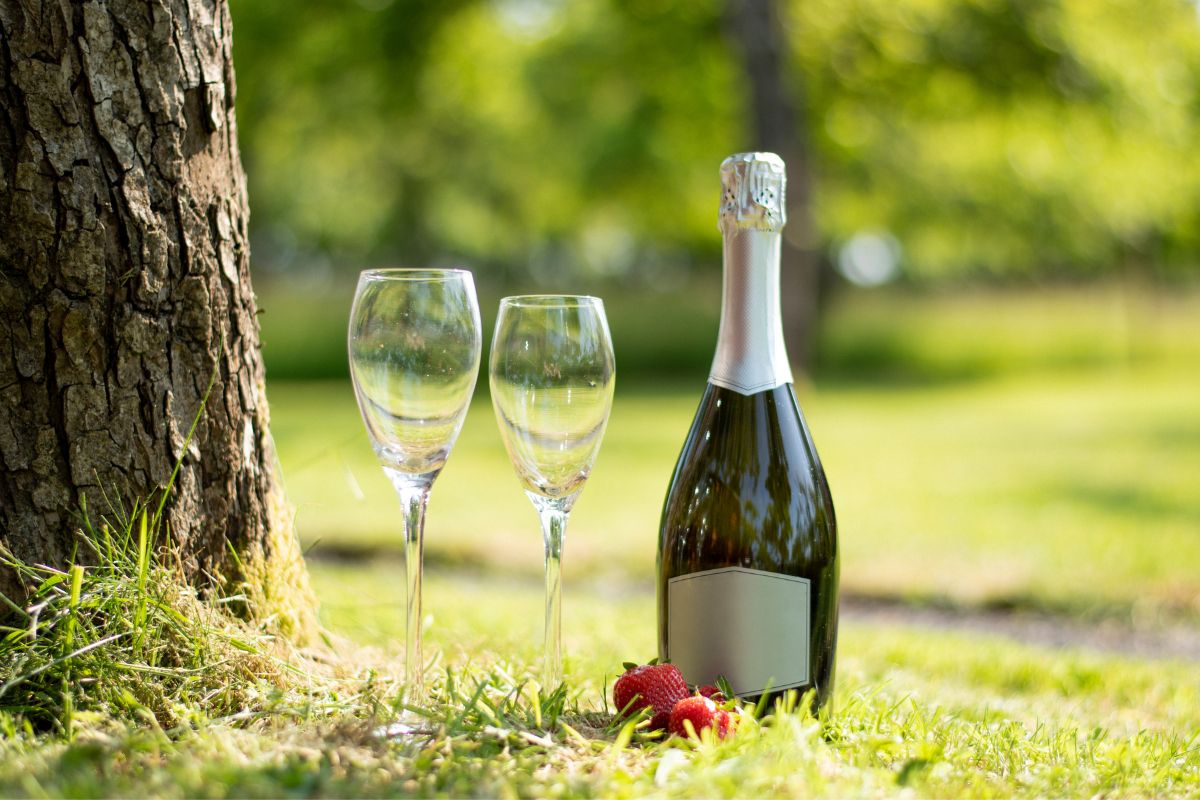 However, what else do you actually know about this popular alcoholic beverage? You've stumbled across this post, so we would assume not a lot. If that is the case, you've come to the right place.
No matter what you already know about Prosecco, we're here to improve your knowledge.
In today's post, we're going to tell you exactly what Prosecco is, how it's made, where the grapes to make it come from, and how it differs from other drinks.
We're here to answer all your Prosecco-related questions so if you want to learn more, make sure you keep reading.
Let's begin!
So, What Exactly Is Prosecco?
We'll kick things off by telling you exactly what Prosecco is. To put it simply, Prosecco is a hugely popular sparkling wine that comes from Italy.
Named after the village of Prosecco, it is an Italian DOC or DOCG white wine that doesn't look or taste too dissimilar to Champagne.
Whilst most bottles of Prosecco are sparkling, the beverage is also sold flat. A flat bottle of Prosecco is known by the name Tranquilo. A bottle of Prosecco with some bubbles is called a frizzante.
Despite what some people believe, Prosecco is a type of wine because it's made out of fermented grape juice.
How Is Prosecco Made?
Prosecco is made using a wine-making method that differs from most traditional methods. The method used to make Prosecco is called Charmat.
Sometimes referred to as the "Cuve Close" method, this method is very different from the one used to make other popular wines like Champagne.
The first step in the process of making Prosecco is to harvest the grapes. Once the grapes have been harvested, they're soft-pressed to extract the juice. The juice is then poured into bottles and left to ferment.
Once the grapes have been fermented, the fermented base wine is mixed with yeast and sugar in a stainless steel tank.
After that, the wine is ready to be bottled and capped. Once that's done, it's sent to the shelves for us to buy.
Where Is Prosecco Made?
Prosecco is made in Italy. To be more precise, Prosecco is produced in a large area that covers nine different provinces. These provinces can be found in the foothills of the Veneto region in Northern Italy.
Like Champagne, Prosecco can only be made in a specific geographical location. You can still buy wines made in a similar way all over the world, but they cannot be called Prosecco.
The best quality Prosecco comes from Treviso, a province that sits between the towns of Valdobbiadene and Conegliano.
What Grapes Are Used To Make Prosecco?
The main grape used to make Prosecco is the glera grape. In fact, a bottle of Prosecco must contain no less than 85% of glera grapes to be classed as Prosecco.
Other grapes can be blended with the glera grapes but the main bulk of the grapes used has to be glera grapes.
Some of the types of grapes blended with glera grapes to make Prosecco include Pinot Grigio and Chardonnay grapes. These other types of grapes can't make up more than 15% of a bottle of Prosecco.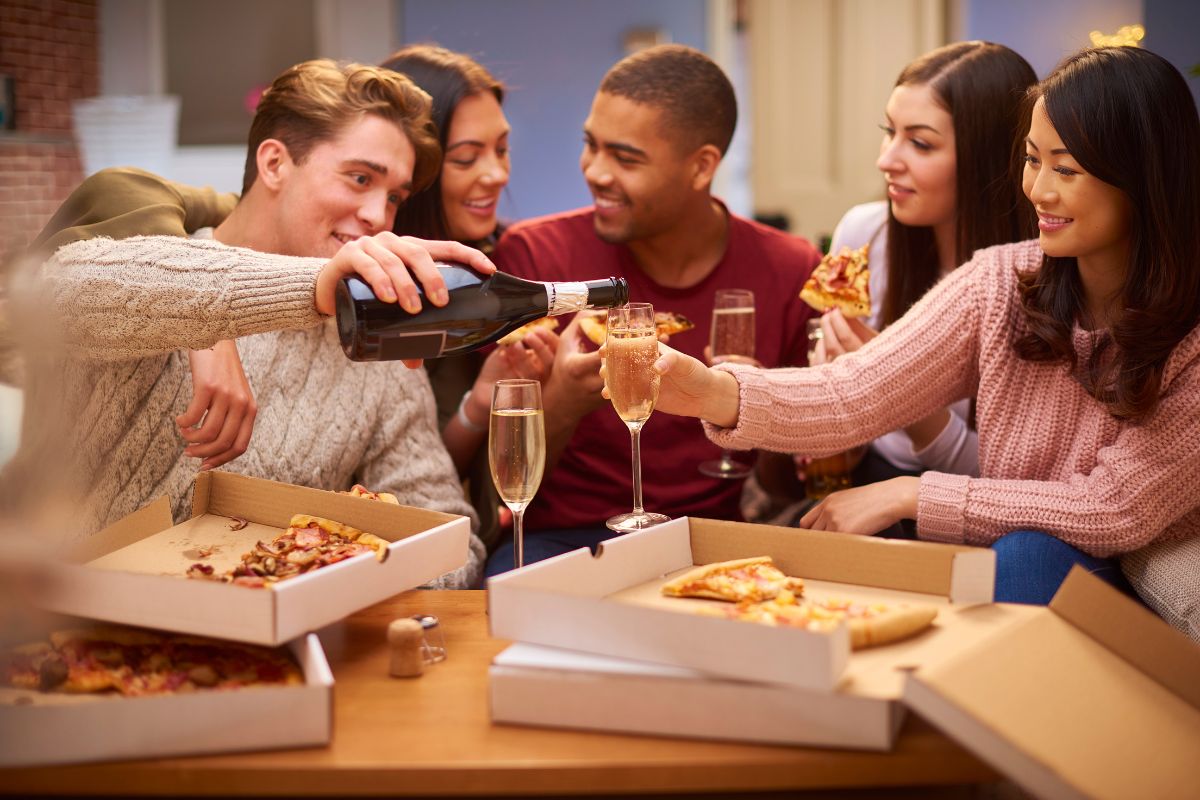 What Does Prosecco Taste Like?
If you've never tried Prosecco before, let us now explain how it tastes. Prosecco is a vibrant, light-bodied, fresh, crisp, and aromatic wine with a strong flavor.
It usually has a medium to high amount of frothy bubbles and a strong acidity.
The dominant flavors that give Prosecco its great taste are honeysuckle, pear, melon, peach, and apple. Some bottles of Prosecco also have a creamy, tropical fruit, and hazelnut flavor.
You can purchase Prosecco in three different sweetness levels. These are brut, dry, and extra-dry. The drier the wine is, the less sugar it contains.
Is Prosecco The Same As Champagne?
It isn't uncommon for people to get Prosecco and Champagne confused, however, they are two different beverages.
The main reasons Prosecco and Champagne aren't the same wines are that they both come from different regions and they are both protected.
Champagne is a sparkling wine that can't be made anywhere outside of Champagne in France, whilst Prosecco is a sparkling wine that can't be made outside of Northern Italy. Champagne and Prosecco are both made using different methods too.
It's easy to see why people get the two confused when it comes to taste and appearance, but it's always important to remember the differences.
What Food Does Prosecco Go Well With?
More often than not, the thing most people prefer to pair Prosecco with is another glass of Prosecco. However, it does also go well with food. The acidity and bubbles in Prosecco make it a good palate cleanser.
Therefore, it makes a good pairing with a cheese tray, appetizer tray, or charcuterie board. If you prefer a slightly sweeter bottle of Prosecco, you could pair it with a noodle dish or a Thai curry.
A Good Bottle Of Prosecco You Should Try
To finish off, we'll leave you with a delicious bottle of Prosecco you should try. If you want to try a great bottle of authentic Prosecco, we recommend going for a crisp bottle of La Marca Prosecco.
This is a refreshing bottle of Prosecco with lively bubbles and a great flavor. Strong hints of sweet citrus, tropical fruit, and green apple can be expected.
Final Thoughts
Now you've made your way through this post, you should know everything there is to know about Prosecco. We've looked at everything from what it is and how it's made to wear it comes from and what it tastes like.
All that's left to do now is for you to buy yourself a bottle of Prosecco and enjoy a fizzy glass of sparkling goodness.
Latest posts by Kaitlyn James
(see all)